Loading...







You can't really say Weapon of Choice "burst" on the scene in 1994. But being one of the only rock bands signed to a label who wore it's love of P-Funk on it's sleeve, word of this odd band out of LA quickly spread through the funk underground. While they were scoring points with funkateers for their artsy hard rockin funk, the college radio crowd were diggin their outrageous arrangements, Zappa-like lyrics, and seemingly endless talent possessed by the WoC crew.
1994's funk rock opus "Nutmeg Sez Bozo the Town" is *the* find of budget bins across the US with it's endless hooks, crunchy guitars, and hip swanging funk. A sophomore slump was completely avoided with 1996's modern masterpiece "Highperspice", one of the better funk releases of the last 5 years. At that point the band seemed ready to explode, with band leader Lonnie "Meganutt" Marshall doing session work with everyone from Fishbone to P-Funk and his brother Arik landing the gig as the guitarist in Macy Gray's band. But the dreaded 'musical differences' cropped up and Weapon of Choice went on a seemingly permanent hiatus, relegated to just another "coulda been" savior of the funk.
Low and behold Meganutt is showing signs of life by getting a new Weapon of Choice album out on the independent Solstice Records. The liner notes for "The Illoominutty" are completely non-existent so it's hard to say who plays on what, but I've heard through the grapevine that drum-god Fish (formerly of Fishbone) plays on the disc, as does several former members of Weapon of Choice. Then again, Meganutt has said on several occasions that there are no "former members" of Weapon of Choice, so I guess you could say the band is back together!
Regardless of the personnel politics behind the disc, it's a Weapon of Choice record through and through. It lacks the outrageous variety and high-end production values of the previous two but that is to be expected. When compared with other independent releases this disc smokes. Lonnie has no equal when it comes to turning a phrase and he doesn't dissapoint here. I've been feasting my ears on the 10 tracks over the last few weeks and while the packaging is low-key the juice within the disc extends the legend of Weapon of Choice as one the true shining stars of modern black rock.
..By/Funk Webzine Writer DJ-RAZ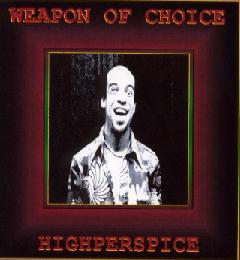 1.N Word~ListenNow
2.Just Cause She Was Nice
3.Dumb Machine~ListenNow
4.Glo In The Dark
5.Count Makuluv~ListenNow
6.Spade~ListenNow
7.5:13
8.Let The Shit Hit The Fan
9.Telekinesis~ListenNow
10.BlindSide ~ListenNow
11.I Like Your Body
12.Paranoid
13.Leprechauns&Silly Things
14.Highperspice (Nutmeg Music)
15.Outta Sight

©2002**"W.O.C"



(Temporarily Out Of Stock/More On The Way) $13.99//$3.00 S/h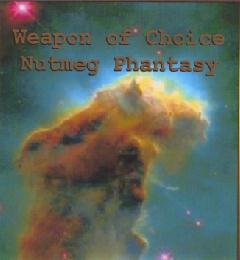 1.Nutty Nutmeg Phantasy
2.U Owe It To U~ListenNow
3.Just Cuz She Was Nice
4.GutterBall~ListenNow
5.Whoopin
6.Outta Sight
7.Leprechauns & Silly Things
8.P-Kin At The Apex~ListenNow
9.Let The Shit Hit The Fan
10.HighPerSpice~ListenNow


©2002**"W.O.C"



(Temporarily Out Of Stock/More On The Way) $13.99//$3.00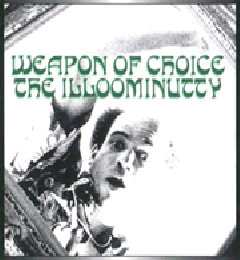 1.NutWave
2.Strawberry Sites
3.WonderLand
4.OpenWide ~ListenNow
5.(In&Out) The Dough
6.Wild Kingdom ~ListenNow
7.Roots ~ListenNow
8.OODles
9.NameThatToon
10.FSharp~ListenNow