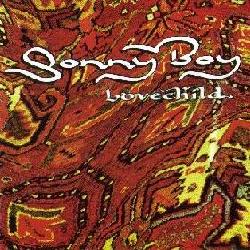 1.LavaTrip Intro
2.Mama's Got Something For You ~ListenNow
3.Damn Baby ~ListenNow
4.You Ain't Done Nuthin'
5.Making Love In The Summertime
6.Just Another Brother ~ListenNow
7.Color Thing
8.Reverend Jones
9.Black Child ~ListenNow
10.Love Don't Come For Free ~ListenNow
11.Down With Me ~ListenNow
12.Butterfly Kiss ~ListenNow
13.LavaTrip - Part Two


©2001/ArtForm Entertainment



On Sale**$13.99//$3.00 S/h ..........**reg.$16.99

The "Minneapolis Sound" that so dominated the radio and video airwaves and became the major force in pop music throughout the 80's was somewhat akin to the funk movement of the 70's. Not just a 'sound' but an attitude, philosophy if you will, vibe and way of life that was reflected in one nastified groove after another. This liberation of mind-set began to rumble in the twin cities decades ago and emerged during the devoid of funk Reaganomics era to change everything about the totally bland music scene at the time.
Leading this highly 'revolutionary' style of funkiness was of course the RoyalPurple Badness himself. Not unlike what George Clinton and Bootsy Collins were doing in the 70's to turn the black music world on its head, Prince was surrounding himself with musicians and singers that reflectly directly what hewas all about as an 'artist'. Although he quickly became the decade's poster boy for this new found synthesis of turbo-charged sexuality and spiritual lavaflow (which he coined "LoveSexy"); he by no means accomplished this influence by himself even though most of the main characters were with his camp at one time or another. There was the outlandishly over-the-top ego-tripped rantingsof Morris Day over Jam & Lewis' slick synth-funk Time beat. Jesse Johnson even brought the reclusive legend SLy Stone out of hock and got funky on his solo jam from 1987, the 12" "Crazay". There was also the Dance Electric of former Prince sideman Andre Cymone, the latin jazz/funk flavor of veteran percussionist Sheila E.,the soft core bedroom drippings of Vanity and Apollonia Sixes respectively. This was the decade that Jill Jones found her "G-Spot" as Wendy and Lisa honed their rhythm guitar and synth-piano tinklingsand underground bands like Ta Mara and the Seen burned up the charts with cuts like "Everybody Dance". The bugged out beggings of one of the twin cities baddest lead vocalist Alexander O'Neal crooned over tracks like "If You Were Here Tonight".
An oft-overlooked funk/rock unit that released an lp of 80's synth funk on theArtist's once thriving Paisley label in 1986 was Mazarati. The group broke commercial ground with a Prince-penned top twenty black single funk romp callled "100 MPH". Decked out in frills and lace, they visually seemed a cross between Ziggy Stardust and Slick Rick James Mary Jane Girls. Even though they became a favorite on the underground dance scene commercial success eluded the group. Working musicians can only get better with age and that's why when the opportunity presented itself to review the latest CD from ex-Mazarati multi-instrumentalist Sheldon Riser's band Sonny Boy, I jumped at the chance. On "Lovechild", Riser has assembled a revolving super group of performers who have dropped a collection of hit music as funky and soulful as anything from D'Angelo thus far. Incredibly funky grooves through the entire effort that areas fresh as "Making Love in the Summertime", one of the CD's ballads. Alot of the songs are reflective of living life and trying to maintain in the new millennium. In fact, this is a set of true millennial R&B done like its 'spose ta be! Not just the music but how its delivered with a post-afrocentric, spiritual, earthiness that pushes the parameters of anything found on the radio today. Folks like Macy Gray, Rachelle Ferrel, Angie Stone, Jill Scott, Maxwell could all take some lessons from these seasoned veterans of 'Soul Psychedelicide'.
Gone are the frills and lace, in are the stone washed jeans and gut bucket funkin of "Mama Got Something For You". Gone are the high pitched Minneapolis-derived synth squiggles, in are the jazz, gospel and blues flavorings of the Hammond B-3 which appears to be one of Riser's faves. Now just anybody can't sit down at a Hammond, you got to know what time it is to make the sucka really talk. Not only does Riser sit down, but he gets down!! Some of the cuts have a retro-active flavor, for instance, "Damn Baby" woulda fit right on "Sign Of the Times". Riser's vocal chops seem to build on his influence of Al Green, Sly, Prince and Sam Cooke. His voice often goes in manydirections all at once: smoove, raspy, funky. He wails on the blues-drenched ballad, "You Ain't Done Nothing" and often times the group builds an energetic big beat remnant of say a pre-75ish Billy Preston orchestra. The grooves here are concise, well-defined and straight ahead but loose at the same time. Tightand polished message music with a dirt funk earth bottom, every cut has potential to become a breakout hit. The lyrics are potent. pointed and poignant without ever becoming really preachy. "Just Another Brother" attempts to solve the riddle of this everyday madness we all try to get through called Life. It's an emotional listen at times and convicts the mind to free itself and really think. The rumbling gospel funk of "Reverend Jones", a take on the false prophet passing that collection plate to make the note on the Benz in the church lot as he's "popular with all the ladies". Sonny Boy is about to tell the truth on a mug.
This is a collection serious musicianship from serious musicians as we hear onthe whole effort. The alleyway black funk of "Black Child" learning to be free, yeah that's right freedom is something you gotta actually learn to do for yourself, and its true. And you thought the Minneapolis sound was dead, uh,uh, just gone too another level. Energy like this cannot be destroyed, it just changes forms. These cats have taken it back to its grass roots in the church and the smoke filled jazz sets in any American city. And to think , I thought all those Mazarati guys were just bimbos. Turns out, underneath all that eyeliner, lipstick and foundation was some real foundation and alot of love. So try Sonny Boy's "Lovechild" on for size, if its too long, he shrinks it, too small, he stretches it out. Nuff Said.
Reviewed For TheFunkStore.com..By/Funk Journalist&Atlanta Radio Personality~"Bustin'"Bob Mitchell



On Sale**$13.99//$3.00 S/h ..........**reg.$16.99

Powered By SGRGrafix ©2004/ TheFunkStore.com™®..A DIVISION OF SGR.com