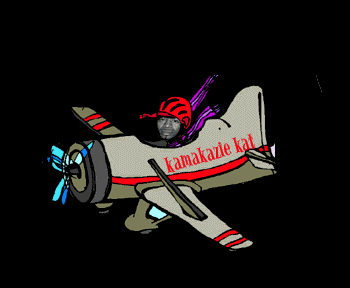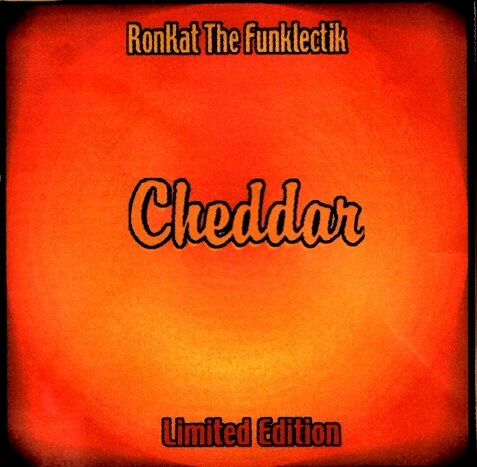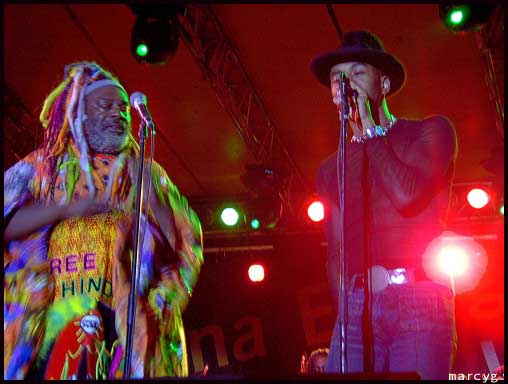 Gimmie some of that chedaaaaaaar, CHEESE!!!!!' a sumptuous blackgrond vocal overlay chants towards the middle of the title track over a bumpin bass groove and rhythm guitar chord ala Parliament's "Give Up the Funk". Welcome to the galaxy of RonKat The Funklectik. I saw P-Funk live for the first time in 3 years this past fall. Although I was more than impressed with the newest funk mobers up on the stage, this one massively unshakeable voice, sort of a tenor, keep cutting effortlessly through the thick wall of Funkadelic sound. 'What the funk, who the funk?!!?' ,I exclaimed. Somebody said, 'oh yea, that's the Funklectik'.
Later in the show he picks up a bass guitar and commences to destroy Jerry Lee Lewis' "Whole Lotta Shakin'". This RonKat is one bad Cat. Then I remembered where I had heard this once before, last year's splendid IZM collection. This San Francisco crew just keeps funkin it all the way up. This EP is a pot of simmering fonk that opens with "Keep It Wet", a slithering slice of slimy groove, 'you know your ass has a hell of a drop'. RonKat sings his arse off, he rapps, he plays with all the instruments. Produced, written, arranged and performed by The Funklectik, now that's what I am talking about. Radio put this on your placebo play list and watch the airwaves smoke!! "Bounce" is just a block party on ice.
What sounds like a Bernie Worrell bass synth just pounds all over the beat, as polyrhythmic elation envelopes you into a myriad of synth effects. High octane funkin. Listening to this its easy to understand why George Clinton's P-Funk All-Stars will never die. GC's genius lies in part in injecting all this new, fresh and young energy into the band. He feeds off of it. It's infectious. Stay tuned for the full cd on the way early next year; if this is a teaser then we are in for another classic. RonKat is one bad Cat!!!!!
Reviewed For TheFunkStore.com..By/Funk Journalist&Atlanta Radio Personality~"Bustin'"Bob Mitchell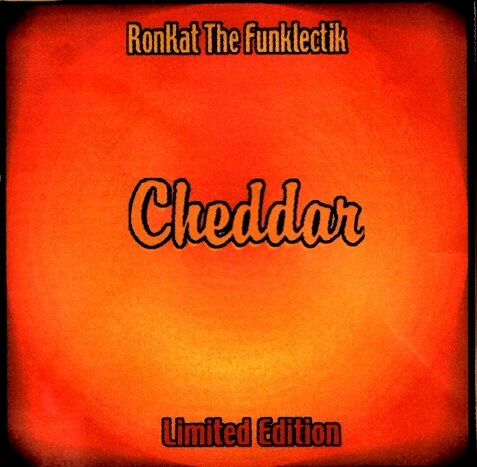 1.INTRO~ListenNow
2.KEEP IT WET~ListenNow
3.BOUNCE~ListenNow
4.CHEDDAR~ListenNow