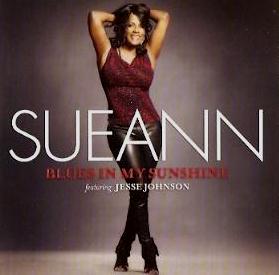 SUE ANN CARWELL
BLUES IN MY SUNSHINE
TFS/TCC Release Date:11/09/2010
LABEL: Another Level Records
COUNTRY OF ORIGIN:USA
DISC : 1
ORIGINAL RELEASE DATE:n/a
CONDITION:NEW
STOCK STATUS:INSTOCK

Etta James sang: "...life is like a song". This is deeply true for Sue Ann Carwell, the astonishing singer, songwriter, arranger, and electrifying performer has taken her stirring life experiences and wrapped it in an organic, charismatic, authentic blues album.
Sue Ann Carwell has lived the blues as Ruth Brown described it: "We have paid a price to sing this music." After a decade of singing, arranging and producing for music's greatest performers, it's now Sue Ann's time to move center stage and to shine. At the peak of her musical journey, she has teamed with her longtime hero and friend Jesse Johnson. They turned her life lessons into the style of music that is her first love: The Blues.
Sue Ann's experiences are transformed on her new album; a collection of a hard, funky and bluesy spiritual palette of sounds combined with the brilliant guitar riffs of Jesse. She is a messenger of the power of music. Her soulful interpretations allow you to feel that the art of blues is like a truthful pathway into history and legacy.
Hearing Sue Ann sing is like getting a glimpse of the inner workings of the universe, its beauty and challenges, its undeniable truth and its hope. When Sue Ann sings....the song stays sung!
Her inspiration comes from many of the great blues and soul artists such as Tamica CopelandBetty Lavette, Koko Taylor and Albert King. Sue Ann's concerts are like a modern Jukejoint and feature the astounding stories of her life, the deep dedication to her family and friends and turn them into her own highly original musical statement.
Sue Ann's music and performance has taken audiences on breathtaking journeys since her very young age. As a Minneapolis, Minnesota native, music was in her blood from the time her father, a musician also, started taking her to sing in the local clubs . Her amazingly powerful voice had her winning talent shows in the Minneapolis area when she was only sixteen.
Inspired by her role models such as Chaka, Tina and Aretha music is her heart and blues is her soul. Starting her career with albums such as "Sue Ann" released on Warner Bros. Records, she later recorded "Blue Velvet" produced by Jesse Johnson and Robert Brookins and released by MCA Records and "7 Days, 7 Nights" released by MCA Records and "Painkiller" released by MCA Records.
Renowned musician Jesse Johnson, the brilliant guitarist who is known for his involvement in history making music projects such as the band "The Time" has again teamed up with Sue Ann to create her new album full of breathtaking soul, wonderful blues, and heartfelt gospel. Sue Ann is featured on the new blues album of her longtime friend Zac Harmon with a beautiful duet called "The Price Of Loving You".
Sue Ann is grateful for having accomplished more than she could have ever dreamed of as a young girl. As a woman matured by all of life's experiences, now she is going back to her roots with her latest project, and reconnecting with a wide range of musical and spiritual friends whom she has met throughout her lifelong career. Once more she will employ her sultry powerful voice , her tremendous vocal and stylistic range, and take us on an ultimate journey of the soul.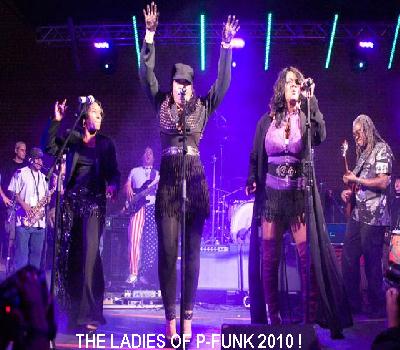 Compiled For TheFunkStore.com..By:Tylard Tatt II
**USUALLY SHIPS WITHIN 1 To 2 BUSINESS DAYS ..



TRACK LISTING
1.JUKE JOINT INTRO~Listen
2.BIG BOSS LADY~Listen
3.WHO'S FOOLING WHO~Listen
4.IT'S ALL THE SAME~Listen
5.HOLD ME TONIGHT~Listen
6.CAN'T NOBODY BRING ME DOWN~Listen
7.DANCE MY BLUES AWAY~Listen
8.KEEP IT NICE & SLOW~Listen
9.PRETTY BROWN EYED MAN~Listen
10.BLUES IN MY SUNSHINE~Listen
11.BOB "STICKS" CARWELL~Listen
12.PLEASE LET ME GO~Listen






(FIRST CLASS WORLD WIDE SHIPPING)
list Price =$17.98 ... TheFunkStore Price = $12.98
...$3.25 Shipping & Handling
*************************************************** ***************************************************